Terry Jordan
Licensed Reiki Master/Teacher
Co-founder, EastWest Reiki Association
---
Perhaps now is the time to accept the gift of Reiki into your life?
Reiki is an accessible healing technique, so easy to learn, yet it holds a limitless ability to deepen within us as we take the time to practice.
If you are ready to learn about Reiki or delve further into your practice, you have come to the right place!
Have you discovered a way to heal yourself or others on every level? Physically, mentally, emotionally and spiritually?
Perhaps, Reiki is just what you are looking for?
EastWest Reiki Association (EWRA) provides training and support at every level of your Reiki journey.
We offer the opportunity for all Reiki practitioners, no matter what level or lineage, to join EastWest Reiki Association and become member.

Basic membership ($25 per year), which is open to all Reiki practitioners regardless of level, giving the opportunity for you to be featured on our Practitioner Directory page
Professional membership ($125 per year), is open to EWRA Reiki Master/Teachers or Reiki Master/Teachers who choose to continue training for licensing. EastWest Reiki Association Licensed Master/Teachers will receive additional support and training toward setting up classes as well as opening a Reiki business. Licensed Master/Teachers receive access to all EWRA handouts, manuals, certificates and outlines along with the ability to provide continuing education (CE) hours to their Reiki I, Reiki I and Reiki Master students.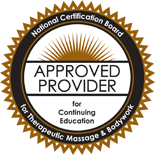 EastWest Reiki Association has achieved the esteemed designation of Board Approved Continuing Education Provider. EWRA has met or exceeded the high standards of excellence put forth by the National Certification Board for Therapeutic Massage and Bodywork (NCBTMB) for all our classes. All licensed EWRA Reiki Master/Teachers receive the opportunity to offer Continuing Education (CE) hours to their students.